Olive liquid soap, Greece, organic, 220ml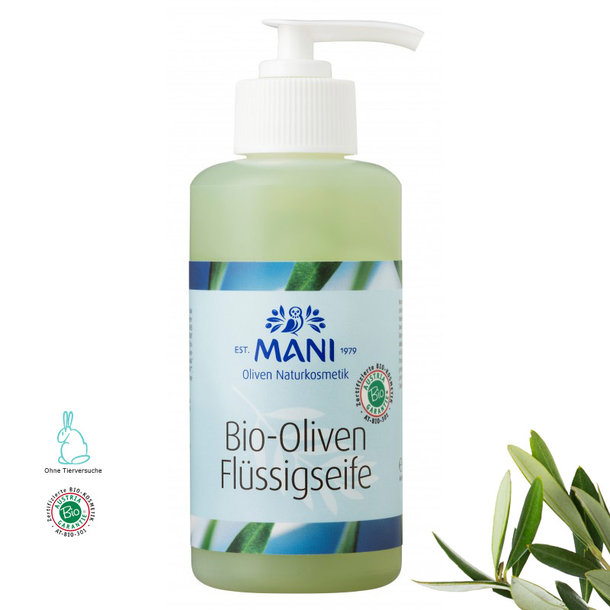 Scaled Prices
1 pc.
3 pc.
Price
0,22 Liter (€ 3,00 / 100 ml)
Stock
on stock
quick delivery
Particularly gentle cleansing with refatting olive oil. Also suitable for hand washing sensitive textiles such as silk or wool. Based on MANI organic olive oil. Raw materials from controlled biolog. Attachment* . Free of synthetic fragrances, colours and preservatives. Without animal testing.
Ingredients (full declaration): Liquid soap made from MANI organic olive oil* sugar surfactant . Cocoyl glutamate. vegetable glycerine. biological. Spirit of wine* . Lactic acid . Mixture of essential oils*.
Components INCI: Potassium Olivate*Coco Glucoside . Disodium Cocoyl Glutamate . Glycerine . Alcohol. Lactic acid. flavor*.
) From controlled biological. culivation (AT-BIO-301)
Pure vegetable washing raw materials, completely biodegradable!
Store in a cool and sealed place.
Contains as a component of natural essential oils: lime, citral, linalool, geraniol
Do you have any questions on this item?
Related Products
Customers who bought this product also bought these items: