Passata all'Arrabiata, Tomato Passata Arrabiata, Organic, 340g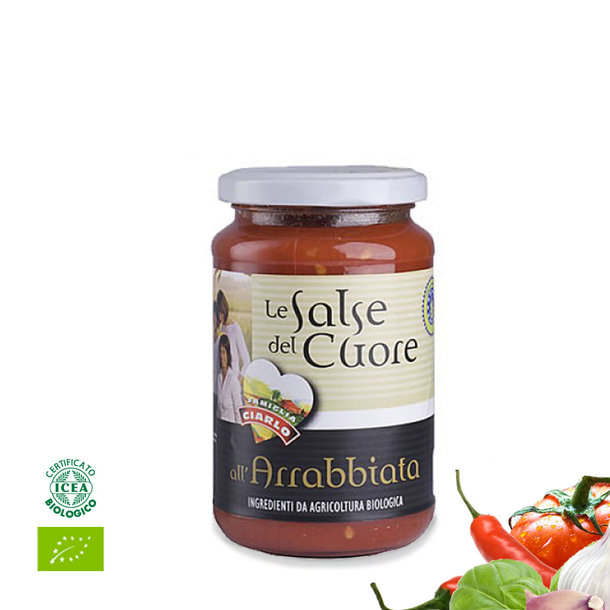 Scaled Prices
1 pc.
3 pc.
Stock
on stock
delivery 2-4 days
This tomato speciality (Passata all'Arrabiata), is an organic tomato puree made from pureed Neapolitana tomatoes, olives, basil, sea salt, extra virgin olive oil, celery, carrots, onions, garlic and peppers. This spicy sauce can be used in many ways in the kitchen. The ingredients used are from controlled organic farming and come from Tuscany, Italy.
Ingredients: Tomatoes*, olives*, basil*, sea salt*, extra virgin olive oil*, celery*, carrots*, onions*, garlic* and peppers*.
*from controlled organic cultivation (IT-BIO-006)
(gluten-free)
The speciality of the Passatas is the care and dedication in the processing. In order to preserve all the freshness and aroma of the ripe and freshly picked fruit, the processing must be carried out in a very short time. After several washing cycles, the tomatoes are selected by hand and immediately transformed into juice, pulp or sauce. These are quickly cooked at low temperatures to preserve their flavour.
This tomato puree all'Arrabiata is ideal as a base for pasta sauces (e.g. Bolognese), stews or for pizza sauces.
Nährwerte / Nutrition Facts
auf / per 100 g / ml
Energie / Energy

136kJ

/

33kcal

Fett / Total Fat

0,7 g

davon: gesättigte Fettsäuren / of which: saturated fat

0,11 g

Kohlenhydrate / Carbohydrate
3,5 g
davon Zucker / of which sugar

2,46 g

Ballaststoffe/ Fibre

2,5 g

Eiweiß / Protein

1,3 g

Salz / Salt

1,1g



Do you have any questions on this item?
Related Products
Customers who bought this product also bought these items: