JARASOLE Rosé Frizzante, IGT, Organic, 0,75l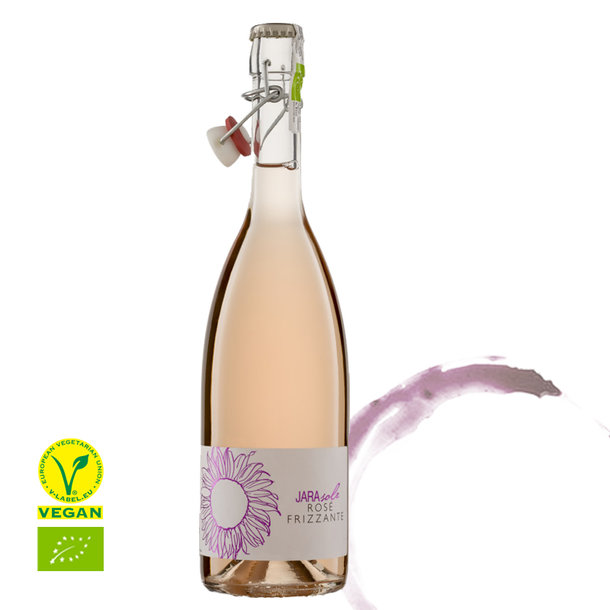 Scaled Prices
1 pc.
6 pc.
Stock
on stock
quick delivery
Also available in the increasingly successful rosé version. Gler grapes with very little Raboso. Strawberry fruit, subtle sweetness and fine tingling, sunny zest for life!
Producer: Riegel
Production area: Veneto
Grape variety: Glera, Raboso
Temperature: 10-12°C
Storage time: now + 1 years
Wine type: rosé sparkling wine
Country: Italy
Quality: Country wine
taste: dry
Vegan: yes
Goes well with: Aperitif, Antipasti, just like that
volume 0,75l
Wine analysis
controlled by IT-BIO-006
Sulphurous acid free (mg/l) 30
Total acid (g/l) 5.6
Residual sugar (g/l) 11.6
Total sulphurous acid (mg/l) 94
Existing alcohol (Vol%) 10
Wine style sparkling
Do you have any questions on this item?
Related Products
Customers who bought this product also bought these items: