FINCA ENGUERA Blanco Valencia DO, Organic, 0,75l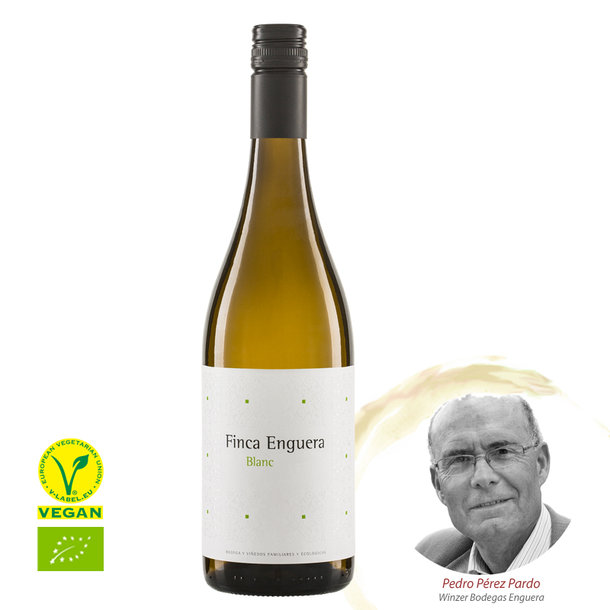 Scaled Prices
1 pc.
6 pc.
Stock
on stock
quick delivery
The autochthonous grape variety Verdil is the main component of this white cuvée: interesting notes of meadow herbs and fresh
cut grass, a pleasant freshness given its southern origin.
Producer: Bodegas Enguera
Growing area: Valencia
Grape variety: Verdil
Year: 2019
Temperature: 10°-12°C
Storage time: now + 1 year
Wine type: white wine
Country: Spain
Quality: Quality wine
taste: dry
Vegan: yes
Goes well with: fish, light salads, tapas
volume 0,75l
Wine analysis
controlled by ES-ECO-020-CV
Sulphurous acid free (mg/l) 28
Total acid (g/l) 5,9
Residual sugar (g/l) 0,3
Total sulphurous acid (mg/l) 98
Existing alcohol (Vol%) 12.5
balanced wine style
Do you have any questions on this item?
Customers who bought this product also bought these items: