VERMADOR Blanco Alicante DO, Organic, 0,75l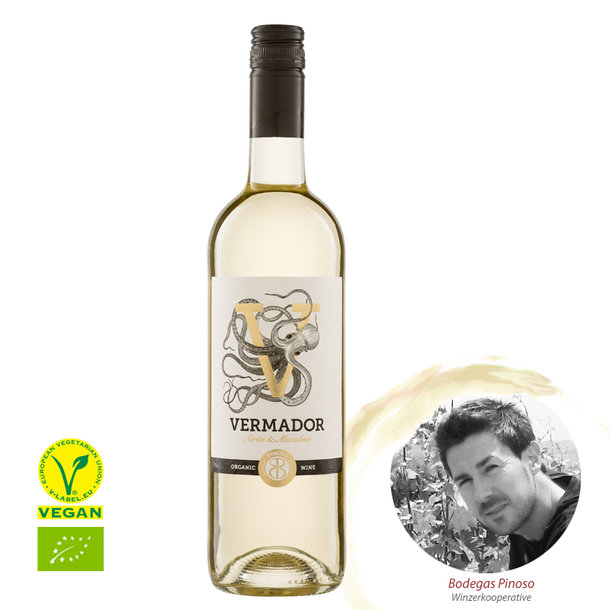 Scaled Prices
1 pc.
6 pc.
Stock
on stock
quick delivery
French elegance in Spanish bottles. The Pinoso cooperative, founded in 1932, has 400 members. It is one of the leading producers in the region and is advised by the French oenologist Jean Natoli.
Fine bouquet of green apples and lemons, on the palate white fleshy fruit with nice freshness and mineral notes. Macabeo and Airén meet here.
Producer: Bodegas Pinoso
Production area: Alicante
Grape variety: Airén-Macabeo
Temperature: 12°C
Storage time: now + 1 years
Type of wine: white wine
Country: Spain
Quality: Quality wine
taste: dry
Vegan: yes
Goes well with: sushi, sea food, vegetables
volume 0,75l
Wine analysis
controlled by ES-ECO-020-CV
Sulphurous acid free (mg/l) 32
Total acid (g/l) 5
Residual sugar (g/l) 7
Total sulphurous acid (mg/l) 112
Existing alcohol (Vol%) 12,7
Style - not complicated
Do you have any questions on this item?
Customers who bought this product also bought these items: