Aceto Balsamico di Modena I.G.P., Etichetta gialla (1,24), 8 Years, 250 ml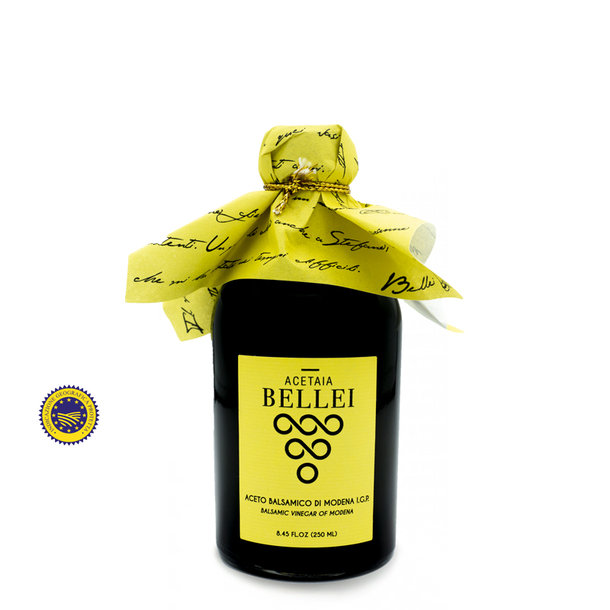 Scaled Prices
1 pc.
3 pc.
Price
0,25 Liter (€ 50,16 / Liter)
Stock
on stock
delivery 2-4 days
On stock: 31
The Aceto Balsamico "Etichetta Gialla" matures in oak barrels for about 8 years using the Solera method ( similar to sherry and brandy). Due to the long maturation, this balsamic vinegar develops an extraordinary aroma, which reminds of a fruity, strong spice with a sweet and velvety nuance. The traditional maturation as well as exclusively Italian ingredients lead to this extraordinary taste experience. This Aceto is more than just a vinaigrette base
Goes well with meat, mature cheese, strawberries, ice cream, fresh and grilled vegetables
Ingredients: cooked grape must, wine vinegar


Acidity: 6%
Density: 1,24
Cultivation: Modena, Emilia Romagna, Italy
Bottling: Modena
Do you have any questions on this item?
Customers who bought this product also bought these items: