Aceto Balsamico di Modena, Campo del Picchio, IGP, Organic, 500ml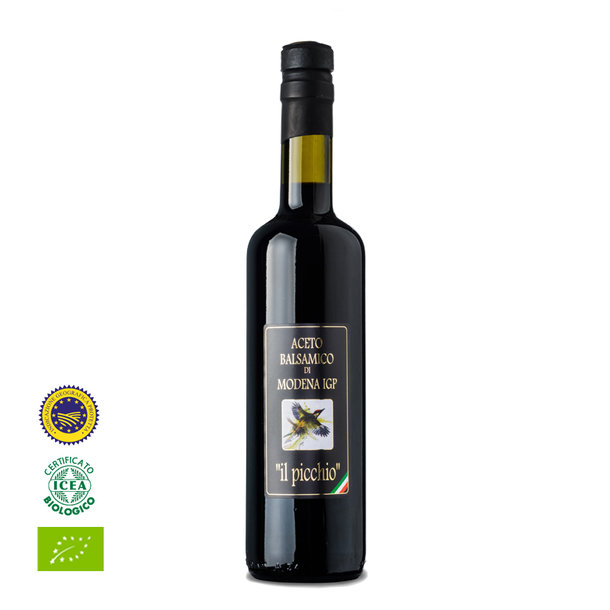 Scaled Prices
1 pc.
3 pc.
Stock
on stock
delivery 2-4 days
On stock: 45
This Aceto Balsamico di Modena (Balsamico Vinegar) has a mild, fruity taste and is characterised by its fresh, mild acidity. This maturation, together with exclusively Italian organic ingredients, results in a velvety density.

This Aceto Balsamico is produced in the family business Fattoria degli Orsi. The farm of the Fattoria degli Orsi has been organically farmed since its foundation in 1982 and is located south of Modena, far away from busy roads.
Goes well with leaf salads, vegetable dishes and sauces
ingredients: cooked grape must*, wine vinegar*
*from recognised organic cultivation, ICEA certified IT-BIO-006
Cultivation: Modena, Emilia Romagna, Italy
Bottling: Modena
Do you have any questions on this item?
Customers who bought this product also bought these items: