Seasoning Bruschetta, Aromi Per Bruschette, 80g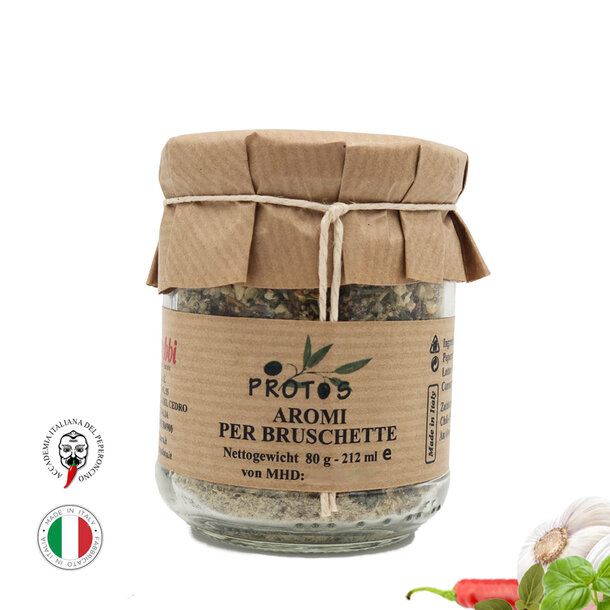 Scaled Prices
1 pc.
3 pc.
Stock
sold out
not on stock!
This Article is currently not on stock. Please enter your mail and we will notify you when the product is back on stock.
The ingredients for this fine spice mixture are grown and processed in Calabria, Italy. The specialities of the producer Guiseppe Sarubbi represent the Mediterranean taste as well as Calabria. This excellent spice mixture consists of peperoncino (chilli), garlic, oregano, basil, parsley and salt and can be used in many ways in the kitchen.
Ideally suited for antipasti, marinades and pasta dishes (e.g. lightly toast baguette slices on the grill. Pour a little olive oil and about a spoonful of the spice mixture over the bread slices)
Ingredients: chili, garlic, oregano, basil, parsley, salt
Do you have any questions on this item?
Customers who bought this product also bought these items: