Peperoncino Pulver Banana Pepper 2, Organic, Demeter, 12g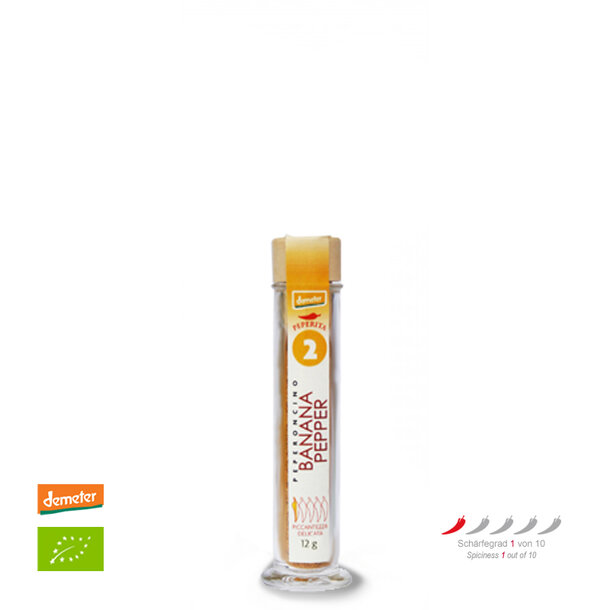 Scaled Prices
1 pc.
3 pc.
Stock
on stock
delivery 2-4 days
In the heart of Tuscany, between Bolgheri and Bibbona, the chilli peppers are produced according to organic and biodynamic standards. The peperoncino variety Banana Pepper of the species Capsicum annuum has a variety of vegetal scents and flavours reminiscent of grilled peppers and capers in brine with hints of sea salt. This powder has a delicate pungency that goes well with all kinds of dishes.
The Banana Pepper powder is excellent with raw fish such as carpaccio, but also with sautéed clams, fresh tropical fruits and club sandwich filling. Its special sweetness accompanies both fruit ice cream and whipped cream.
Ingredients: Peperoncino Banana Pepper*° (Capsicum annuum)
*from recognised organic farming ICEA certified IT-BIO-009
°Demeter certified (biodynamic)
Do you have any questions on this item?