TORRE VERCELLI Barbera DOC, Organic, Demeter 0,75l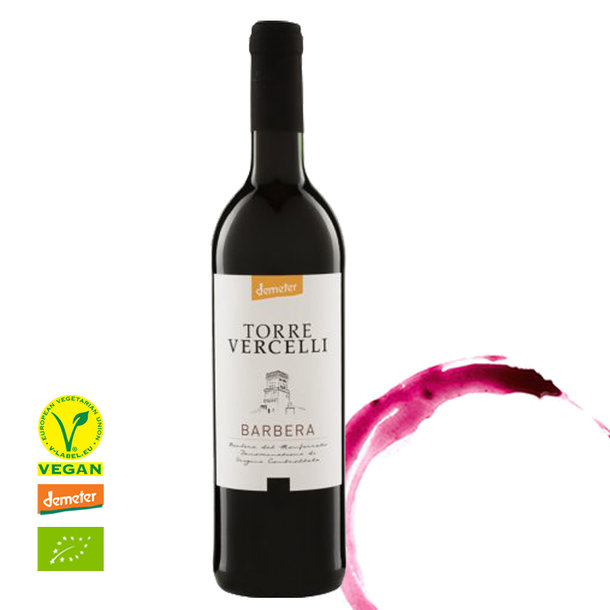 Stock
on stock
quick delivery
The red grape variety Barbera, which comes from Monferrato in Piedmont, is a prime example of a centuries-old wine-growing tradition. A full-bodied, finely matured Barbera with an intense aroma of red berries, delicate acidity and mild tannins from a Demeter farm as it should be: with changing crops and livestock farming.
Producer: Riegel
Area of cultivation: Barbera del Monferrato
Grape variety: Barbera
Year: 2018
Temperature: 16-18°C
Storage time: now + 1-2 years
Type of wine: red wine
Country: Italy
Quality: Quality wine
taste: dry
Goes well with: Osso Bucco, simple pasta dishes
volume 0,75l
Wine analysis
controlled by DE-ÖKO-001
Demeter Growers' Association
Sulphurous acid free (mg/l) 35
Total acid (g/l) 5,9
Residual sugar (g/l) 1,4
Total sulphurous acid (mg/l) 65
Existing alcohol (Vol%) 14.2
balanced wine style
Do you have any questions on this item?
Customers who bought this product also bought these items: