Organic Olive Sun Care Oil, Greece, 100 ml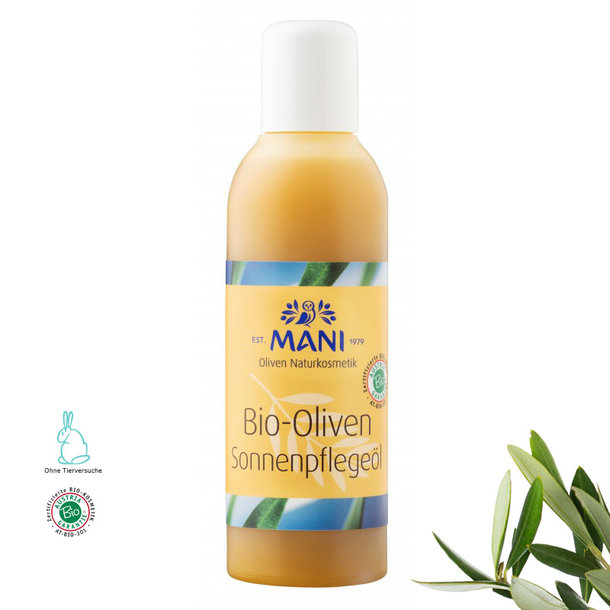 Scaled Prices
1 pc.
3 pc.
Price
0,1 Liter (€ 22,47 / 100 ml)
Stock
on stock
quick delivery
Promotes the skin's own protection through increased melanin formation. Protection against free radicals and sun-induced skin aging. Cares after sunbathing, soothes reddened skin and promotes natural tanning. Based on MANI organic olive oil. Raw materials from controlled organic cultivation*. Free of synthetic fragrances, colours and preservatives. Without animal testing.
Ingredients (full declaration):
MANI Organic Olive Oil*. Sea buckthorn oil*(fruit flesh and seed oil) . Beeswax*. Veget. Lecithin* . natural vitamin E . Mixture of essential oils*.
Components INCI: Olea Europaea*. Hippophae Rhamnoides*. Cera Alba*. Lecithin* . Tocopherol . flavor*.
) From controlled organic cultivation
Do you have any questions on this item?