JARASOLE Frizzante Bianco, IGT, Organic, 0,75l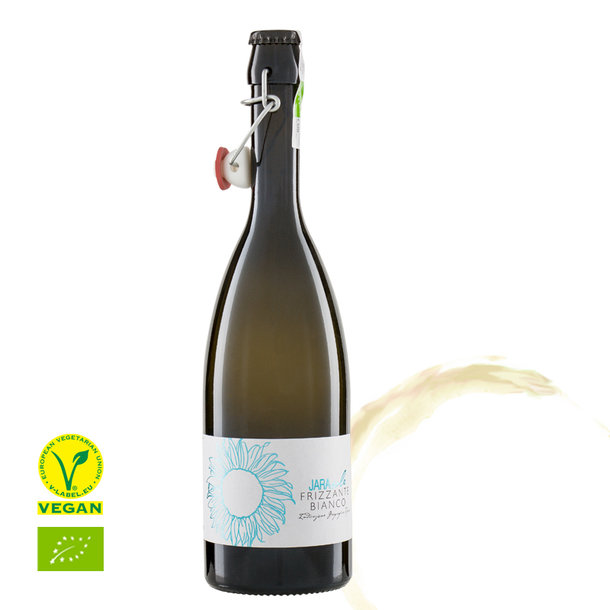 Scaled Prices
1 pc.
6 pc.
Stock
on stock
quick delivery
Italian drinking pleasure. Fine cuvée with the usual La Jara freshness, subtle notes of green apples, very harmonious and catchy.
Producer: Riegel
Production area: Italy
Grape variety: Cuvée
Temperature: 10-12°C
Storage time: now + 1 years
Wine type: white sparkling wine
Country: Italy
taste: dry
Vegan: yes
Goes well with: Aperitif, Antipasti, just like that
volume 0,75l
Wine analysis
controlled by IT-BIO-006
Sulphurous acid free (mg/l) 28
Total acid (g/l) 5,3
Residual sugar (g/l) 10
Total sulphurous acid (mg/l) 94
Existing alcohol (Vol%) 10,1
Wine style sparkling
Do you have any questions on this item?
Related Products
Customers who bought this product also bought these items: